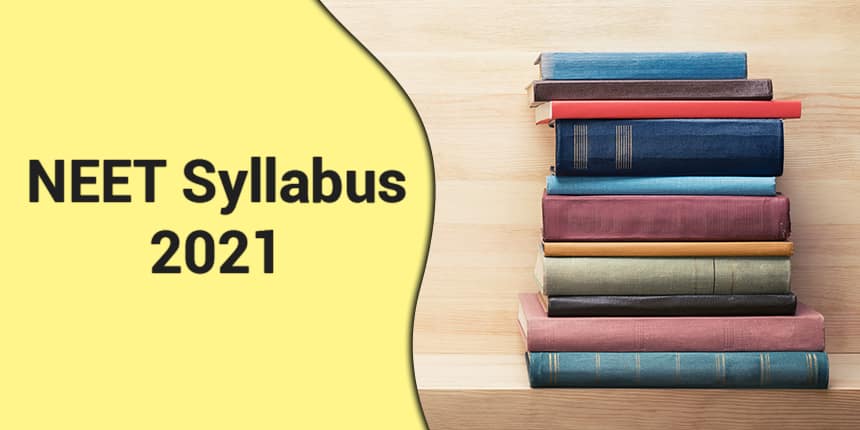 It is not feasible to cover the complete syllabus for NEET in a matter of a few weeks. At times, even a 2-year preparation fails without a proper strategy and right guidance. Hence, our team has created a detailed strategy for all those who are keen on appearing for NEET 2021. We have carefully crafted the study plan by considering all aspects of NEET exams.
The test is one of the most difficult exams to prepare for. As it is an entrance test, it covers a wide range of topics for Physics, Chemistry and Biology and has a negative marking scheme. NEET question paper has 180 multiple choice questions with only 1 minute per question. The medical entrance exam can be quite nerve-wracking as there are no second chances. Therefore, we bring to you the best approaches which you can adapt to make the most of your time while effectively approaching the vast syllabus of NEET 2021 for its timely completion.
If a student attempts a very difficult exam without completing the syllabus or not giving adequate time for revision, they could be at a disadvantage as there are many questions left unanswered in that case. For example, if someone has to complete their NEET syllabus in 3 weeks and they do not have the necessary knowledge required from the study plan, they might struggle as they lack an appropriate understanding of various topics. This makes answering questions from that topic difficult, hence the importance.
Completing NEET Syllabus 2021 - Approach
1. Analyse syllabus
Before starting, it is highly recommended for students to carefully go through and analyze the syllabus thoroughly. More than knowing what to study, having a sense of what concepts could be left for the last to cover is equally important. While most of us are well-equipped with the NEET syllabus 2021 as specified by the NTA (National Testing Agency), there are still many amongst us, who in the fear of missing out, tend to absorb information from every possible source, all possible books. Refrain from doing that, stick to the syllabus, master it first.
2. Less is more
Identify the potential topics which are recurring in question papers, and focus on getting a complete understanding of them, this can be done especially when your exams are fast approaching.
3. Prioritize topics
Make a list of chapters that must be prioritized as per their weightage, consolidated from the previous year's NEET question papers. You can look up information online regarding NEET weightage for Physics, Chemistry and Biology and deduce the topics which must be covered first, second and so on. This way, you are ensured to have covered the most important topics for NEET. Alternatively, you can also search for important topics for NEET 2021 to predict the topics which are most likely to appear in NEET 2021.
4. Solve question papers
Yes, you read that right. In order for you to get a good comprehension of the syllabus, it is also a good idea to go over the question papers of NEET, as many as possible to realize how to approach a chapter and what type of questions could be expected from a particular topic.
These were a few ideas that can help you cover NEET syllabus 2021 in advance. Subscribe to BYJU'S YouTube Channel for more on NEET.