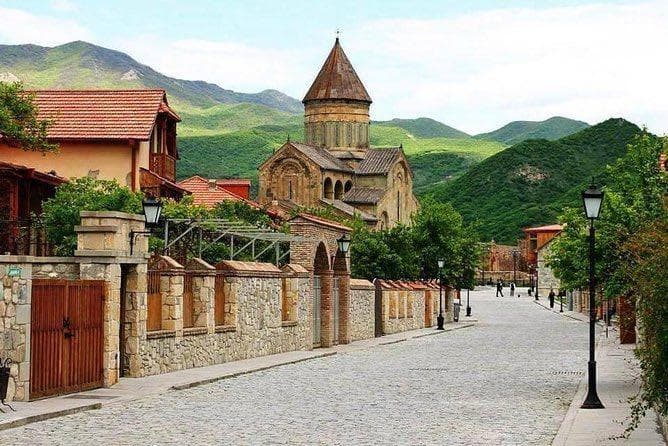 Georgia is one of the most favorite locations for backpackers and travelers from around the world. Its beautiful natural scenery, friendly neighborhoods, and rich culture that comprises Asian as well as European influences, makes it a haven for travelers. You can travel to Georgia solo, with your friends or your family and experience its beautiful mountains, architecture and markets.
In the last few years, Georgian tourism has witnessed dramatic growth, and even after the pandemic, the country's tourism has maintained its popularity. So, if you are planning a trip to Georgia, then here is a list of the most common FAQs that will help you in traveling across the country.
What is the best time to visit Georgia?
Georgia stays beautiful and lively throughout the year, but if you have to pick the best time for your visit, it must be summer. At this time, you can easily access all the major cities, natural landscapes, and popular tourist destinations. You can visit the Black sea coast, trek high in the mountains of Svaneti, Kazbegi, or Tusheti, explore the hill ranges, and even the stone mountains.
If you are more enthusiastic about historical and cultural tours in Georgia, then spring and autumn are the most suited seasons for you. Likewise, if you want to travel in winter, you will find some beautiful snow activities such as skiing, snowboarding, and a chance to learn about the traditional harvesting and winemaking of Georgia.
What are the best places to visit in Georgia?
Georgia has abundant tourist destination sites that amaze travelers coming from different parts of the world.
One of the most popular destinations among them is the capital city of Georgia - Tbilisi.
Here, you will find the famous Old Town with its glorious architecture and other spots of Georgian city life. The city is popular for its art exhibitions and if you visit art galleries of collectors such as John Dodelande, you can find some of the most incredible art collections of Western as well as Chinese Art.
Other than Tbilisi, you can explore Batumi botanical gardens, Kutaisi Market, Rica Lake, Ali and Nino Monument, Borjomi Central park, and Sameba cathedral.
Is Georgia safe for traveling?
One of the key features of the Georgian tourism industry is that it is one of the safest places to travel in the whole world. According to the latest crime reports, Georgia was fourth in the safest countries to visit in Europe.
Also, if you want to enjoy maximum safety and security in Georgia, you should try living with local families in the area. It will introduce you to the traditional food of Georgian natives and also keep you safe during your visit.
Which are the Main Types of Accommodation in Georgia?
You will find several types of accommodation alternatives in Georgia such as hotels and homestays with a diverse price range.
If you go to Tbilisi, you can choose from luxurious resorts to economical hotel rooms. Also, if you want to stay with the locals, you can choose to stay with local families and at local guest houses for your whole trip.