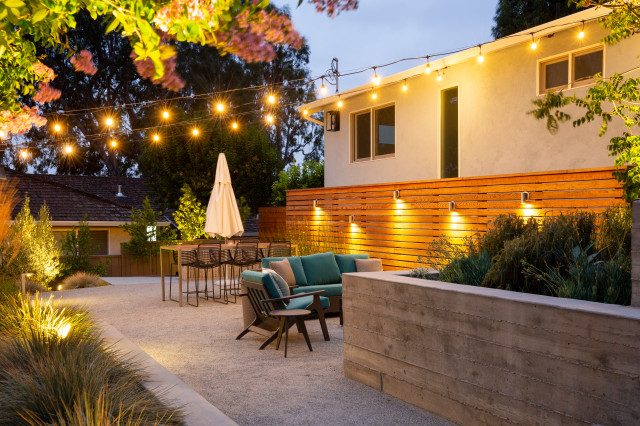 Are you too apprehensive about how to lighten your outdoor landscapes with lighting that will enhance your scenic beauty and aid your visibility during the night?
Outdoors of a place actually helps to create a good impression and simultaneously aid your activities during the night. Who would actually like a place with dull lighting or no lighting at all?
Since outdoor landscaping is essential and lighting is an extremely crucial aspect of it; therefore, it is essential that you use good outdoor lighting. So, we are here to help you with some basic tips and techniques to enhance your outdoor lighting.
Illuminate essential areas
While choosing your outdoor lighting, it is essential that all the necessary outdoor areas are covered with lights. A well-lit path that ensures security, a well-lit entrance, and lighted stairs are some of the aspects you should illuminate as these areas are essential. Lighting these outdoor areas ensures safety and security, along with beautifying your house. These spots are an absolute must and should not be ignored in any sense.
Highlight interesting elements
There are certain areas that are prettier and need to be highlighted more than other usual elements existing outdoors. The key to good lighting is to highlight such interesting elements by specifically providing them lighting. These interesting elements include gazebos, decks, patio, certain ornamental walls, etc. These interesting elements capture the eyes of the visitors, and thus they must be illuminated with sufficient lighting like ceiling lights, wall lights, etc., which gives them their due importance.
Balance the lighting
The key to better outdoor lighting is by ensuring that outdoor lighting is neither too much nor poorly lit. The unwanted extra lights can cause glare, and it creates problems like temporary blindness and wastage of energy and money. The balanced lighting ensures a positive vibe. For more balanced lighting, you can follow tips like aiming lights carefully, minimizing wastage, shielding bulbs, controlling the lights, etc. Thus, the more balanced light is, the better the odds for perfect outdoor lighting.
Use subtle lighting
The lighting you use must be subtle in nature. It should neither be too bright and gaudy and nor be dull and lifeless. This subtle lighting ensures that you and your visitors enjoy a restful mode and relax accordingly. Extremely bright light causes strain and makes the vibe of the place quite negative.
Take a look from your home.
In order to ensure that your outdoor lighting is perfect, the simplest and most effective way to check to light is by checking your outdoor lighting from inside your home or any other place you are in. By taking a glance from inside your home, you get a better perspective on where to add more lights or subtract the existing ones.
Outdoor areas need to be lighted perfectly as the first impression people make of your home or any other place is by observing its exterior. Thus, light your outdoors and radiate positivity!