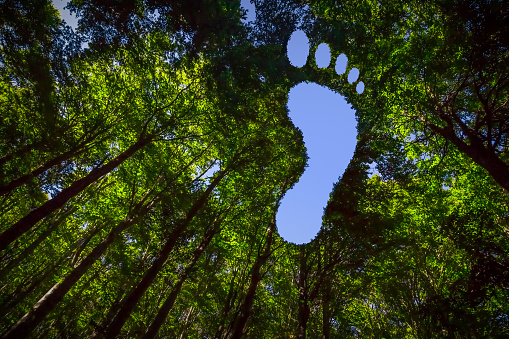 If you are a company manager or entrepreneur, sustainability is one of the most important components needed for success. Both international organizations, especially the United Nations, and local governments, appear in agreement that unless we take urgent measures to address the challenge of global warming, the planet is headed to a disaster. Businesses, by virtue of their extensive operations, have a bigger role in addressing global warming, and this has to start with the basics: carbon footprint definition.
Calculating carbon footprint and reporting it alongside other ESG efforts were initially voluntary undertakings, but not any longer. Governments and reporting authorities have made it mandatory as they align their policies with the 2015 Paris Agreement on Climate Change that called countries to try and keep the global temperatures two degrees Celsius below the pre-industrial levels. In this post, we take a closer look at carbon footprint and reporting to demonstrate why they are so important.
Carbon Footprint Definition
Carbon footprint is the total greenhouse gas (GHG) emissions that result from an organization's operations. The gasses under consideration are all carbon containing-gasses, methane and carbon dioxide. In a company or business setting, greenhouse gasses can be emitted from activities such as burning fossil fuels, product manufacturing, use of electricity, and transportation.
Carbon footprint can also be measured at the personal, product, city, or country level, but this post will focus on the organization level GHG. Apart from the direct emission that results from your company, commonly referred to as Scope 1 and Scope 2 emissions, you also need to include indirect emissions from the company's supply lines.
Carbon Footprint Calculation and Reporting Process
The process of measuring carbon footprint and sustainability reporting can be broken down into five steps:
Understand Why You are Calculating the Carbon Footprint
This is very important because it determines what you will measure. For example, if you are only measuring carbon footprint for internal purposes, it will be pretty different from calculating it for compliance. The best approach to get it right is making it part of ESG reporting and using the best software for sustainability reporting. This means that you can gather data and use it for internal purposes, ESG reporting, and compliance.
Define Your Company Emissions
To calculate the carbon footprint properly, you need to categorize them. So, start by reviewing the company operations to determine the sources, and then classify the emissions into scope one (emissions from direct operations of the company), scope two (emissions from the use of electricity, gas, or heat from third-party providers), and scope three (emission from other parties you work within supply chain).
Collect Data and Set the Emissions Reduction Targets
Once you have classified the emissions, gather data and then calculate the carbon footprint. You can use the formula [Carbon Footprint = Activity Data X Emission Factor] for your calculation. Then, set out strategies for carbon footprint reduction.
Report Your Company's Efforts
All the efforts that have gone into cutting down carbon footprint should be reported so that stakeholders can see and appreciate them. If your reporting is part of the entire ESG reporting process, ensure to include more details on social, governance, and environmental sustainability.
Why You Need to Carbon Footprint and ESG Reporting Right
Now that you know the carbon footprint definition and ESG reporting, here are the main reasons it is crucial to get them right:
Helps to avoid

greenwashing

.

Very important for your company's compliance.

Helps to strengthen your brand on the market and win a larger market share.

Helps to cut down the cost of company operations.

Helps to build

staff motivation

.

ESG reporting can help your company to stand out and outdo competitors.

Good for strategy enrichment and future planning.
Once you have the right carbon footprint definition, calculating the levels, cutting down in line with pre-set targets, and reporting can be pretty challenging. If you do not have the expertise, it can be near impossible, but there is no option for giving up because more governments are now making ESG reporting mandatory. The most straightforward, affordable, and reliable method is working with experts and using the best sustainability management software. Visit Diginex.com to talk to experts in sustainability management and also select the best app for ESG reporting.